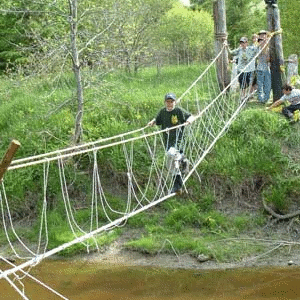 Camp Sheldrick
Status: Appeal successful
Accommodation
Facilities
Program
Tenting sites: Yes
Adirondack shelters: No
Villages: No
Cabins: Yes

Drinking water: No
Emergency phone: No
Mobile phone coverage: Unknown
Electric vehicle charging: No
Picnic tables: Yes
Cooking shelters: Yes
Appliances in cabins: No
On-site store: No
Shopping nearby: Yes
Showers: No
Indoor washrooms: No
Wheelchair washroom: No


Opportunities

Hiking trails, formal campfire circle, chapel, volleyball.
Description
Camp Sheldrick is located on the Nation River at Hess creek North. The camp is primarily a meadow with a small wooded area. There is are kybos, a dining shelter, an outdoor chapel, a large council fire circle, and a camping area. The property is leased from
South Nation Conservation
.
Driving Directions
This information was gathered from reader contributions: use at your own risk.