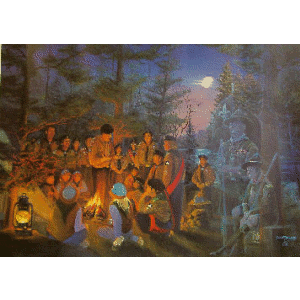 Camp Timken
Status: Closed
Accommodation
Facilities
Program
Tenting sites: Yes
Adirondack shelters: No
Villages: No
Cabins: Yes

Drinking water: Yes
Emergency phone: Yes
Mobile phone coverage: Yes
Electric vehicle charging: No
Picnic tables: Yes
Cooking shelters: Yes
Appliances in cabins: Yes
On-site store: No
Shopping nearby: Yes
Showers: Yes
Indoor washrooms: Yes
Wheelchair washroom: Yes


Major hiking trails nearby

The Trans Canada Trail comes within 1 km of the camp

Opportunities

Hiking trails, formal campfire circle, chapel, archery, sledding, sports field, fishing, canoeable water, canoes available.
Description
Camp Timken features a wetlands project which allows Scouts to see wetland wildlife up close. The camp is is a mix of forested and open land. There are numerous tenting sites in the forest and a camporee field. On the field there is an enclosed picnic shelter with wood stoves. There are two bunkhouses and two buildings with meeting rooms, one of which includes a full kitchen.
Scouts Canada closed Camp Timken in June, 2016. The plan is to sell the property.
Driving Directions
This information was gathered from reader contributions: use at your own risk.