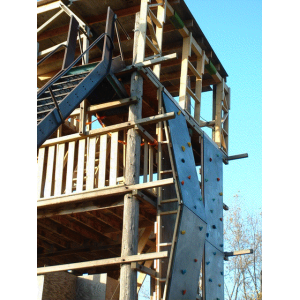 Camp Wadiscoca
Status: Closed
Size
20 ha (49 acres)
Coordinates

42.716078

,

-82.37588

Street Address
1214 Bentpath Line, St Clair, ON (Map may be inaccurate)
Nearest town
Wilkesport, Ontario, 30 km south of Sarnia
NTS Map
40J/9: Wallaceburg
Operated by
Scouts Canada, Tri-Shores Council
Information
empty
Bookings
Same as above
Accommodation
Facilities
Program
Tenting sites: Yes
Adirondack shelters: No
Villages: No
Cabins: Yes

Drinking water: Yes
Emergency phone: Yes
Mobile phone coverage: Unknown
Electric vehicle charging: Unknown
Picnic tables: Yes
Cooking shelters: No
Appliances in cabins: Yes
On-site store: No
Shopping nearby: Yes
Showers: Yes
Indoor washrooms: Yes
Wheelchair washroom: Yes


Swimming

Pool in Mooretown

Opportunities

Hiking trails, formal campfire circle, chapel, obstacle course, pioneering supplies, archery, sledding, snowshoes available, skis available, high ropes course, rock climbing, rappelling, mountain bike trail, mountain bikes available, sports field, fishing, canoeable water, canoes available.
Description
Wadiscoca is an excellent site for group camping and larger events. Canoeing is on a river. A rappelling tower and climbing wall with staff is available upon request for a small fee. The camp is approximately 5 km from the ferry to Michigan.
There are several cabins at camp. The main lodge has a dining area and kitchen for up to one hundred people. There are several sleeping cabins and a training building with a meeting room.
Closed in 2009.
For More Information
| | |
| --- | --- |
| Information | empty |
| Bookings | Same as above |
Driving Directions
This information was gathered from reader contributions: use at your own risk.