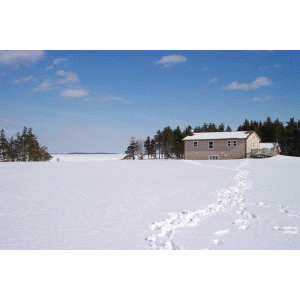 Malagash Scout Camp
Notice: All Scouts Canada camps are temporarily closed due to COVID-19.
Size
23 ha (57 acres)
Coordinates

45.811389

,

-63.421668

Street Address
North Shore Road, Wallace, NS (Map may be inaccurate)
Nearest town
Wallace, Nova Scotia
NTS Map
11E/14: Malagash
Operated by
Scouts Canada, Nova Scotia Council, Central Border Region, Central Area
Information
Web Site; Contact: Beth Emery; Phone: +1 902 893 8457
Bookings
Same as above
Accommodation
Facilities
Program
Tenting sites: Yes
Adirondack shelters: No
Villages: No
Cabins: Yes

Drinking water: Yes
Emergency phone: Unknown
Mobile phone coverage: Unknown
Electric vehicle charging: Unknown
Picnic tables: Yes
Cooking shelters: Yes
Appliances in cabins: Yes
On-site store: No
Shopping nearby: Yes
Showers: Yes
Indoor washrooms: Yes
Wheelchair washroom: Unknown

Description
Malagash is located overlooking the beautiful Northumberland Strait. The site is primarily wooded with two open fields, offering opportunities for large camps and wilderness camping. The main lodge is heated with a kitchen, washroom, shower facilities, and sleeping accommodation for 28. There is also a winterized longhouse with wood stove.
Driving Directions
This information was gathered from reader contributions: use at your own risk.