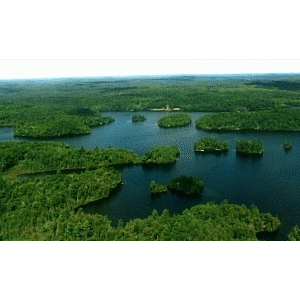 Haliburton Scout Reserve
Accommodation
Facilities
Program
Tenting sites: Yes
Adirondack shelters: No
Villages: No
Cabins: No

Drinking water: Yes
Emergency phone: Yes
Mobile phone coverage: Yes
Electric vehicle charging: Unknown
Picnic tables: Yes
Cooking shelters: No
Appliances in cabins: No
On-site store: Yes
Shopping nearby: No
Showers: No
Indoor washrooms: No
Wheelchair washroom: No


Swimming

Several lakes on-site. Each site has a marked swimming area

Major hiking trails nearby

On-site trail network

Opportunities

Hiking trails, formal campfire circle, chapel, pioneering supplies, archery, riflery, low ropes course, bouldering, rock climbing, rappelling, mountain bike trail, mountain bikes available, volleyball, fishing, snorkeling equipment, sailboats available, lake frontage, canoeable water, canoes available, kayaks available, section summer camp program.
Description
HSR was closed from 2000 to 2022 due to COVID. A reduced program will be available in 2023.
HSR is a beautiful piece of Canadian Shield with 13 sparkling lakes and a multitude of birds, fish, and animals. Centred around Kennabi Lake are 23 campsites accessible by water. Your seven-day summer camp offers a wide choice of land and water activities provided by trained staff. Miles of marked trails give you access to uninhabited wilderness. Clean outdoor washrooms, emergency telephones, row boats, and canoes are standard features of each site. Sailboats, kayaks, and regatta boats are also available.
The Drag Lake area of Haliburton Scout Reserve was sold in June 2009.
Driving Directions
This information was gathered from reader contributions: use at your own risk.