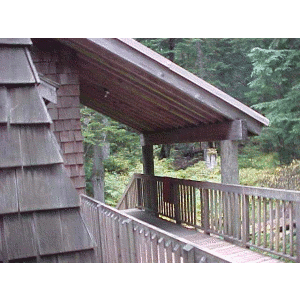 Hollyburn Cabin (Cypress)
Size
empty
Coordinates

49.369167

,

-123.185203

Street Address
Cypress Bowl Rd, West Vancouver, BC (Map may be inaccurate)
Nearest town
Cypress Provincial Park, West Vancouver, British Columbia
NTS Map
92G/6: North Vancouver
Operated by
Scouts Canada, Pacific Coast Council, North Shore Area, Third West Vancouver Scout Group
Information
Web Site; Contact: Bob Coutts; Phone: +1 604 921 8948
Bookings
Same as above
Accommodation
Facilities
Program
Tenting sites: No
Adirondack shelters: No
Villages: No
Cabins: Yes

Drinking water: No
Emergency phone: No
Mobile phone coverage: Unknown
Electric vehicle charging: No
Picnic tables: No
Cooking shelters: No
Appliances in cabins: Yes
On-site store: No
Shopping nearby: No
Showers: No
Indoor washrooms: No
Wheelchair washroom: No


Opportunities

Hiking trails, sledding, snowshoes available.
Description
Hollyburn Ridge is a remarkable wilderness area within minutes of the city. In every season is provides an excellent location for an outdoor weekend for any age group. The winter months provide opportunities for snowshoeing and tobogganing, as well as cross-country and down hill skiing in nearby Cypress Provincial Park. When the snow is gone, excellent hiking trails lead to numerous lakes and the peaks of three mountains. Wild flowers, berries, birds and small animals are around in rich variety. The cabin is a 30-45 minute hike from the Cypress cross-country skiing parking.
Hollyburn Cabin #174.
Driving Directions
This information was gathered from reader contributions: use at your own risk.