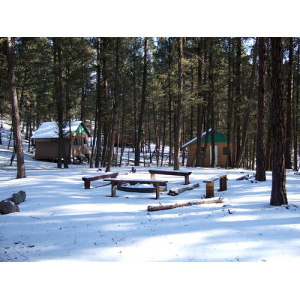 Camp Beattie
Notice: All Scouts Canada camps are temporarily closed due to COVID-19.
Size
empty
Coordinates

49.096506

,

-115.112919

Street Address
empty
Nearest town
Grasmere, BC, 60 km southeast of Cranbrook
NTS Map
82G/3: Lake Koocanusa
Operated by
Scouts Canada, Cascadia Council
Information
Susan Rad; Phone: +1 250 489 1555
Bookings
Carson Damm
Accommodation
Facilities
Program
Tenting sites: Yes
Adirondack shelters: No
Villages: No
Cabins: Yes

Drinking water: No
Emergency phone: No
Mobile phone coverage: Unknown
Electric vehicle charging: Unknown
Picnic tables: No
Cooking shelters: Yes
Appliances in cabins: No
On-site store: No
Shopping nearby: Yes
Showers: No
Indoor washrooms: No
Wheelchair washroom: No


Swimming

Edwards Lake

Opportunities

Hiking trails, sledding, mountain bike trail, fishing, lake frontage, canoeable water.
Description
Camp Beattie has three cabins with bunks, a cook shack with a wood stove, a campfire ring, and lots of great outdoor activity area suitable for compass work, hiking, archery, and many more activities. It is located on the short of Edwards Lake.
Driving Directions
This information was gathered from reader contributions: use at your own risk.