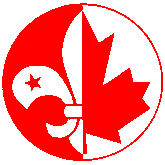 The Canadian Rover EH!
The Magazine of Canadian Rovering
The Canadian Rover EH! is no longer published. Read the letter below for details. In its place is the electronic publication The Phoenix.
Letter from the Editor
To all of our readers and supporters...
During the past couple of months there have been many internet postings, rumours, innuendoes and stories circulating about, concerning this magazine and our problems. In an effort to maintain some sanity in this situation, I will attempt to explain what happened, and why this edition's cover says "Final Edition".
With the closing of Atironta Council (formerly Region), a situation was created for this magazine whereby we lost our mailing address. The budget for this magazine has always been very tight and by using Atironta`s address, we saved money by not having to rent a postal box. We just recently were able to start using a discounted postal rate, bringing us back up into the positive side of our ledgers on a per-issue basis. This savings helped to keep the subscription rate affordable to Rovers. We estimated that renting a mailbox would be equivalent to spending the income from ten to fifteen subscribers just for the cost of the rental. A suggestion was made that we might be able to use the Greater Toronto Council's mailbox as a drop for our mail. Since the magazine had been using the Atironta address almost from the inception of this magazine, I didn't anticipate any major obstacles.
John Plumadore, then the Council Executive Director of Greater Toronto Council, was supportive of using the GTC as a mail drop but felt the decision needed to be made by Barry Hardaker, National Executive Director of Field Services for Scouts Canada. Apparently this is where our problems began, as by using a Council office as our mail drop, the Canadian Rover, EH!, by implication, could be deemed a Scouts Canada publication. However, there was no information on where and how it fit into Scouts Canada and who was responsible for it. His letter instructing us to cease publication had no explanation, not only shocking me, but also mystifying me. I personally felt then, and still do, that Scouts Canada didn't have the right to terminate a publication that was not an official part of their organization. That said, however, I did not then, nor do I now, seek to argue the point. Scouts Canada is the organization recognized by WOSM as the official Scout Organization in Canada, and I don't want to create a scenario disputing that.
I sent Barry Hardaker a response, hoping that we could sit down face-to-face and come to an understanding of what the concerns of Scouts Canada were about this magazine and to provide the necessary information, including past issues of the magazine if necessary, which would remove any and all doubts that we were an important resource for Rovering across Canada and constantly kept the guidelines of Scouting as our method of conduct.
Barry Hardaker was unable to immediately support the Canadian Rover, EH!, as there were many questions of accountability that needed to be answered. Unfortunately, they were never asked directly of me or anyone else connected with the magazine, so I thought I would try to answer the most logical questions here: What is the role of the Canadian Rover, EH! within the Rover community? It was an open forum for the exchange of information, by Rovers and for Rovers. What are Scouts Canada's roles and responsibilities in providing for the publishing of the magazine through a Council office? Scouts Canada never had anything to do with publishing this magazine in any way, shape, or form. This magazine has always been a stand-alone publication, put together by Rovers and/or Advisors, as a free-standing, self governing body. Our only connection with any official Scout office was the fact that Atironta Region permitted us to use their address as a mail drop. Who is accountable for the finances associated with running the magazine? The staff of the magazine collected subscriptions and advertising fees, had the magazine published and mailed and paid the bills. What Scout body is responsible for the content? We were never responsible to any governing body, but, by using the Scout Promise and Law as our guidelines, always followed the Scouting principles in what appeared in the magazine.
A solution to the situation seemed to have been found with the direct input of Rovers and the Central Canada Rover Round Table in particular, but without the direct input of myself or anyone connected with this magazine. The Canadian Rover, EH! was to continue providing information for the Rover community (and by extension, the Venturer and Ranger communities), with all material to be reviewed by the CCRRT. Since we never published material of a questionable nature in the past, I didn't expect any problems in the future, especially since our reviewers were to be the same people who fought so hard to have this magazine succeed, and so I agreed to what appeared to be reasonable concessions for us to make in order to have the "blessings" of Scouts Canada.
Unfortunately, I'm too set in my ways and have been editing this magazine for too long without having someone looking over my shoulder. I've found that the situation isn't working out and isn't something I can live with. People of good-nature, looking out for our best interests, became obsessed with perceived politically incorrect infractions that Scouts Canada would find offensive, the review has taken forever, and I felt like I was undergoing a slow water torture.
The situation we're under right now can be summed up in this parable:
A small herd of wild deer roamed the Rockies. The stag who led the herd was getting on in years, but used his many years of experience to successfully lead the herd throughout the area foraging for food and shelter and staying away from predators. All was right with the world until one day, while the herd was in a box canyon, MAN entered into the scheme of things. MAN built a fence across the mouth of the canyon, completely blocking the herd in. MAN then came in, used pellet guns and darts to drug all the members of the herd and then carted them off, by truck, to a zoo.

When the herd was released in the compound at the zoo, they now had several hundred acres of land to roam instead of hundreds of thousands of acres. Since there wasn't ample forage, the keepers, on a daily basis, made sure that enough hay was strewn about for the herd to eat. Now, you would think this was a better life, right? No more fears of predators, guaranteed food every day, somebody looking after them to make sure they had veterinary care if one or more of the herd had health problems.... All they had to give up (even if they didn't have a choice) was the ability to roam free across hundreds of thousands of acres of the beautiful Rockies.

Have you ever read stories of a magnificent stag plunging to his death because he tried to leap an impossibly wide ravine to escape hunters? That's the way I feel right now. I'm looking for a ravine to leap so that I can escape the trap I'm in. For MAN in the parable, substitute Scouts Canada. The story applies to my situation with this magazine.
To keep my sanity and to prevent losing friends over issues that they believe are important to Scouts Canada, I feel that the only resolution to this problem right now is for me to resign as the editor. I've spent the past five-and-a-half years doing what I thought was a good job in looking out for the best interests of Rovering and I don't want to be a distraction now, at a time of restructuring, when Rovers need to band together for the common good.
I leave with no feelings of animosity towards anyone, only a feeling of sadness that I can't continue my efforts. The unfortunate result of my resignation is the fact that there is no editor waiting in the wings to immediately carry on. I'm really sorry about that, because so many of you have been counting on this magazine and I feel I'm personally letting you down.
I hope that somebody steps forward soon to pick up the slack. This type of forum is definitely needed as a communications venue for Rovers, Venturers and Rangers. The "official" publications offer too little coverage of the senior sections.
When a new publication is established to continue this work, I will gladly contact all the people currently on the subscription list with details on where and how to contact the publishers. In the meantime, with the conclusion of this magazine, all of our present subscribers can expect a prorated refund based on any money still on hand after all the final bills are paid.
Nobody can take away the wonderful memories I have and the friendships I've made. I'm still a Rover in my heart and unless somebody puts me on an official blacklist, I will still attend Rover functions as an International Visitor, probably with a member or two from my Crew or other Scout Unit from my home area.
My regrets, Keep on Rovering,
—Stan Kowalski Jr.,
January 2004.
Phone: +1 716 877-1944
Email: <roverldr@adelphia.net>