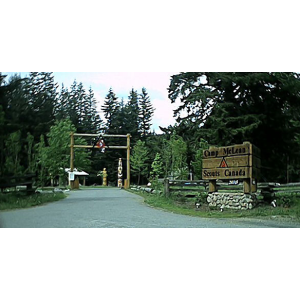 Camp McLean
Size
20 ha (49 acres)
Coordinates

49.031356

,

-122.659959

Street Address
20315 16 Ave, Langley, BC (Map may be inaccurate)
Nearest town
Langley, British Columbia across from Campbell Valley Park
NTS Map
92G/2: New Westminster
Operated by
Scouts Canada, Fraser Valley Council
Information
Web Site; Contact: Doug Pearson; Phone: +1 604 219 6913
Bookings
Same as above
Accommodation
Facilities
Program
Tenting sites: Yes
Adirondack shelters: No
Villages: No
Cabins: Yes

Drinking water: Yes
Emergency phone: Yes
Mobile phone coverage: Yes
Electric vehicle charging: Yes
Picnic tables: Yes
Cooking shelters: Yes
Appliances in cabins: No
On-site store: No
Shopping nearby: Yes
Showers: Yes
Indoor washrooms: Yes
Wheelchair washroom: Yes


Swimming

Heated inground swimming pool in summer months.

Major hiking trails nearby

In Campbell Valley Regional Park.

Opportunities

Hiking trails, formal campfire circle, chapel, archery, canoeable water, canoes available, kayaks available.
Description
Camp McLean is about one-third marsh habitat bordering the Little Campbell River. There are tenting areas and several cabins of various size. The archery range is covered and available during all seasons.
There are two Level 2 electric vehicle chargers located on the east wall of the new maintenance building, just west of the pool.
Directly across the street from the camp is Campbell Valley Regional Park which has many nature trails, historic farm equipment, farm buildings, and a restored one-room school house.
Driving Directions
This information was gathered from reader contributions: use at your own risk.